Welcome to Golden Gate Smooth Dancers
Our next Ballroom Dance:
Sun, Jul 11, 2021, Red, White, and Blue... We've Missed You!
Check back often for updates!
---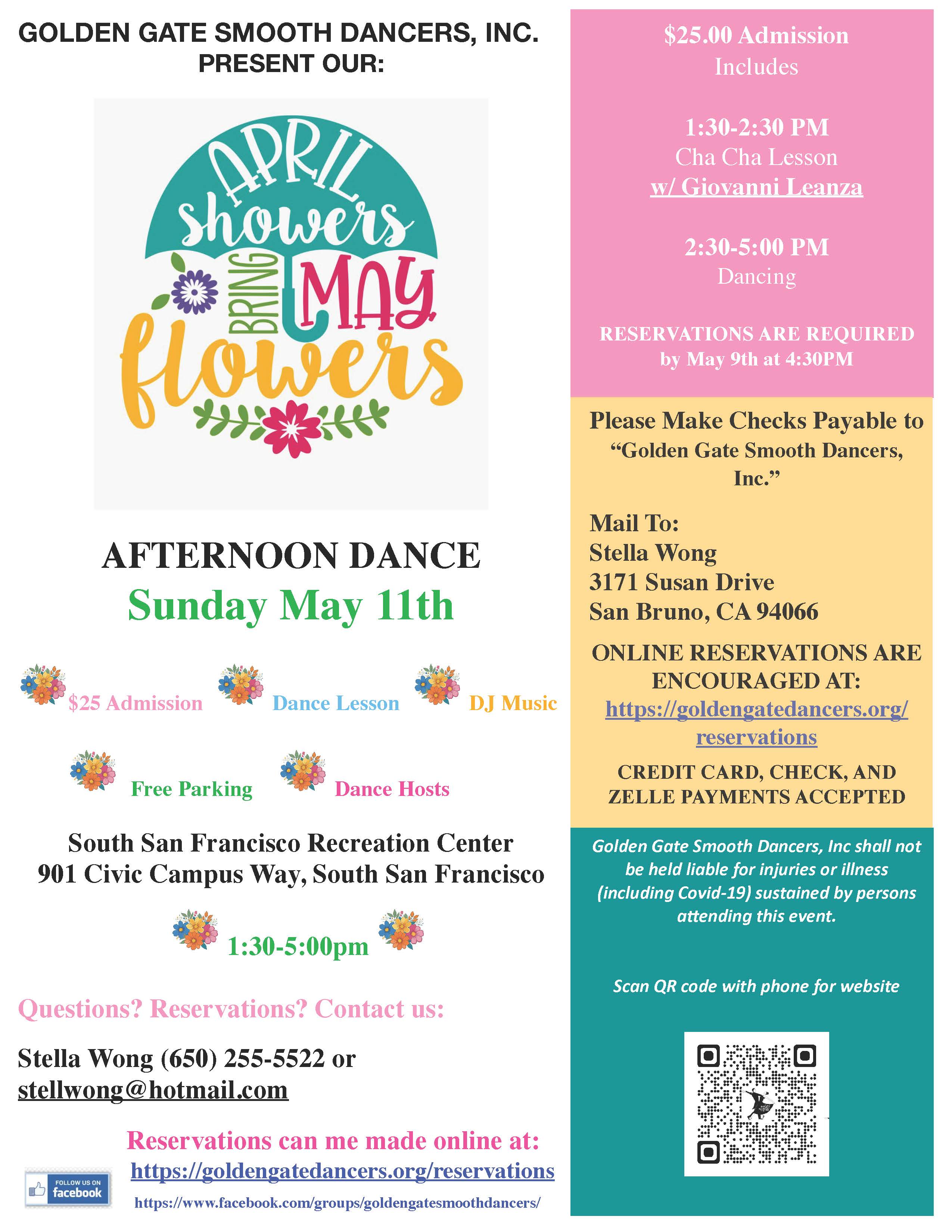 Our ballroom dances are open to all. See the Calendar for our Dinner Dance parties. We have a wonderful facility in S. San Francisco with free underground parking, a beautiful ballroom, and good CD music. You will enjoy a free lesson, dancing in a friendly atmosphere, and a three-course dinner at the end. See you there!
Ballroom Dancing in San Francisco with GGSD